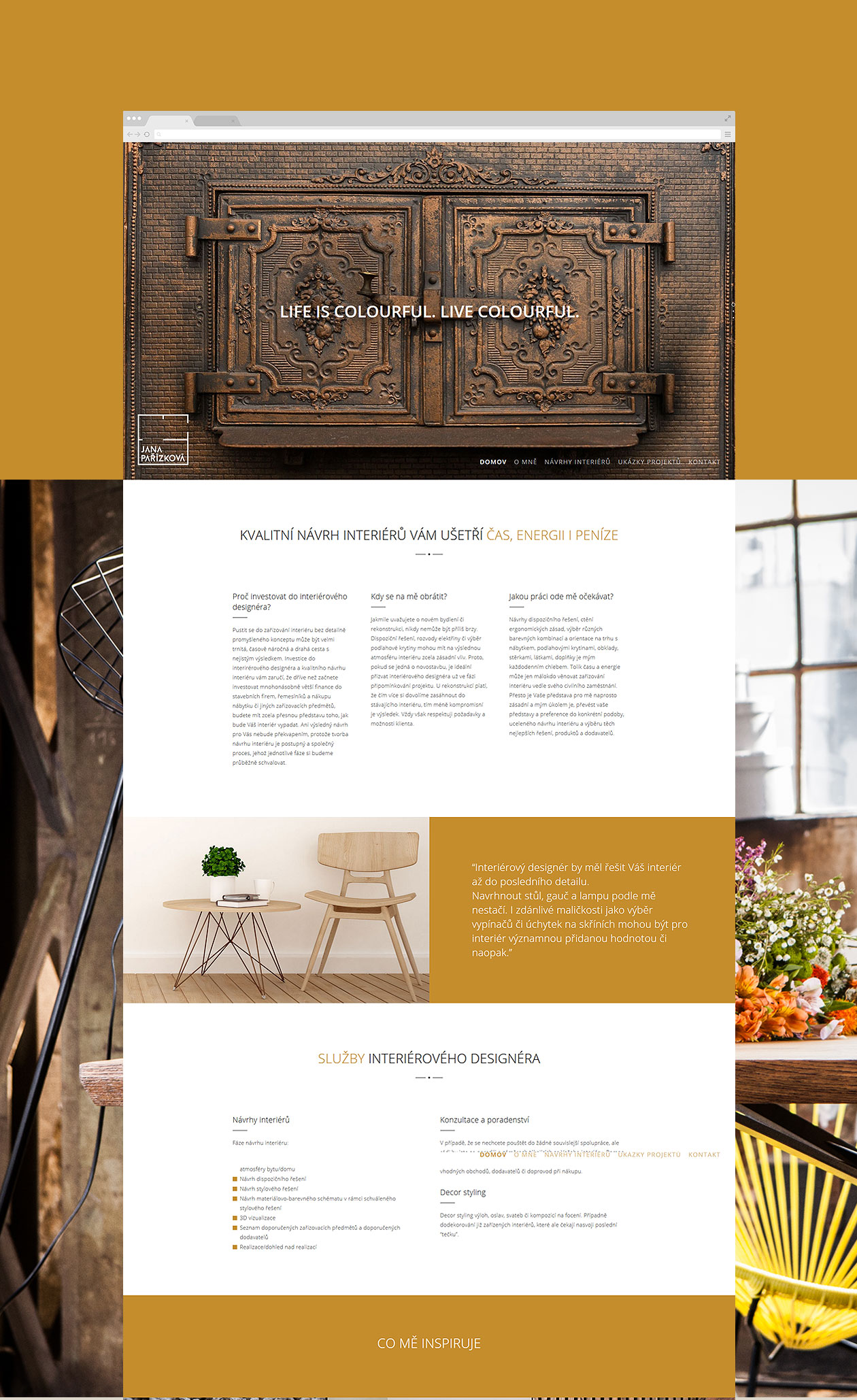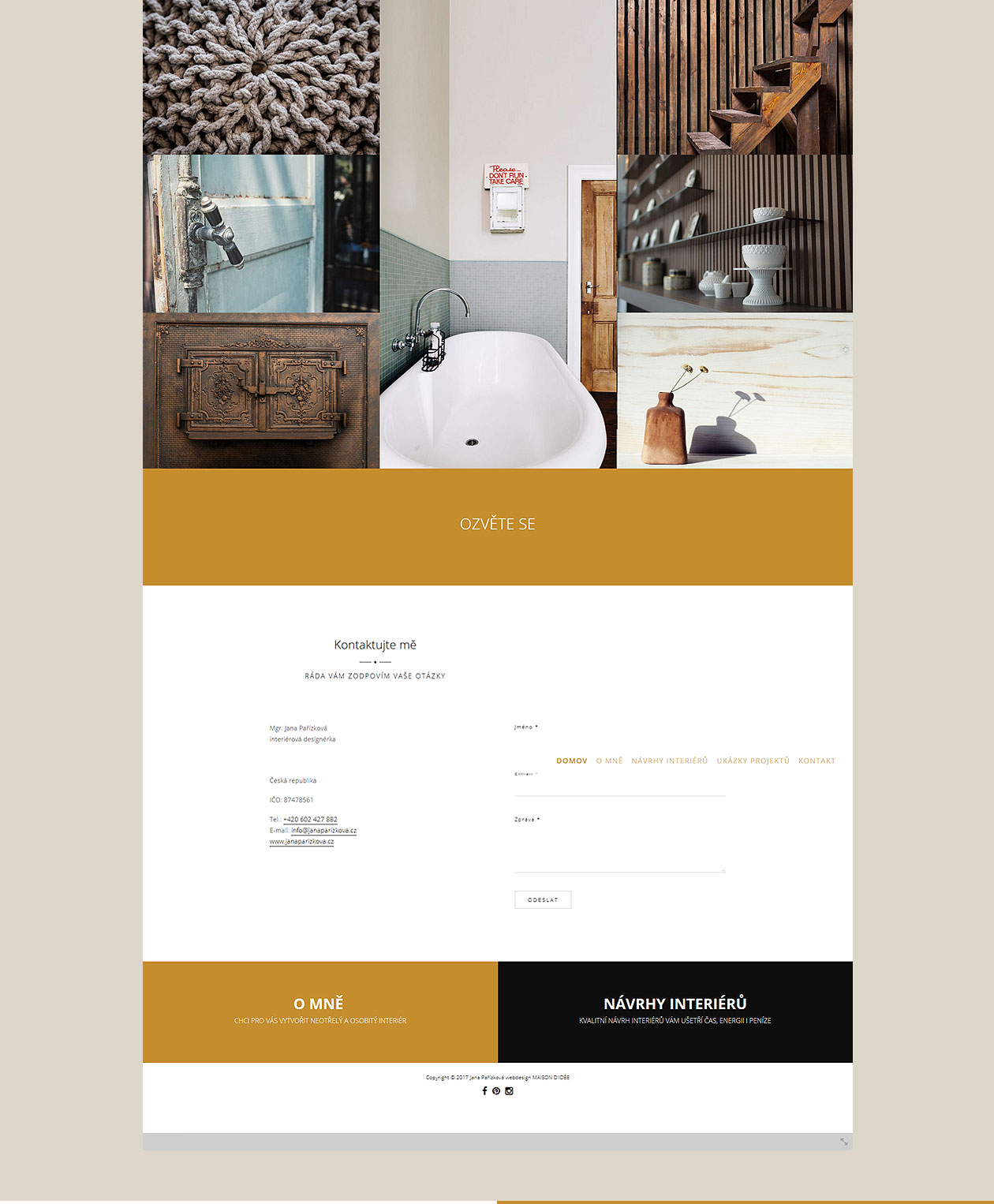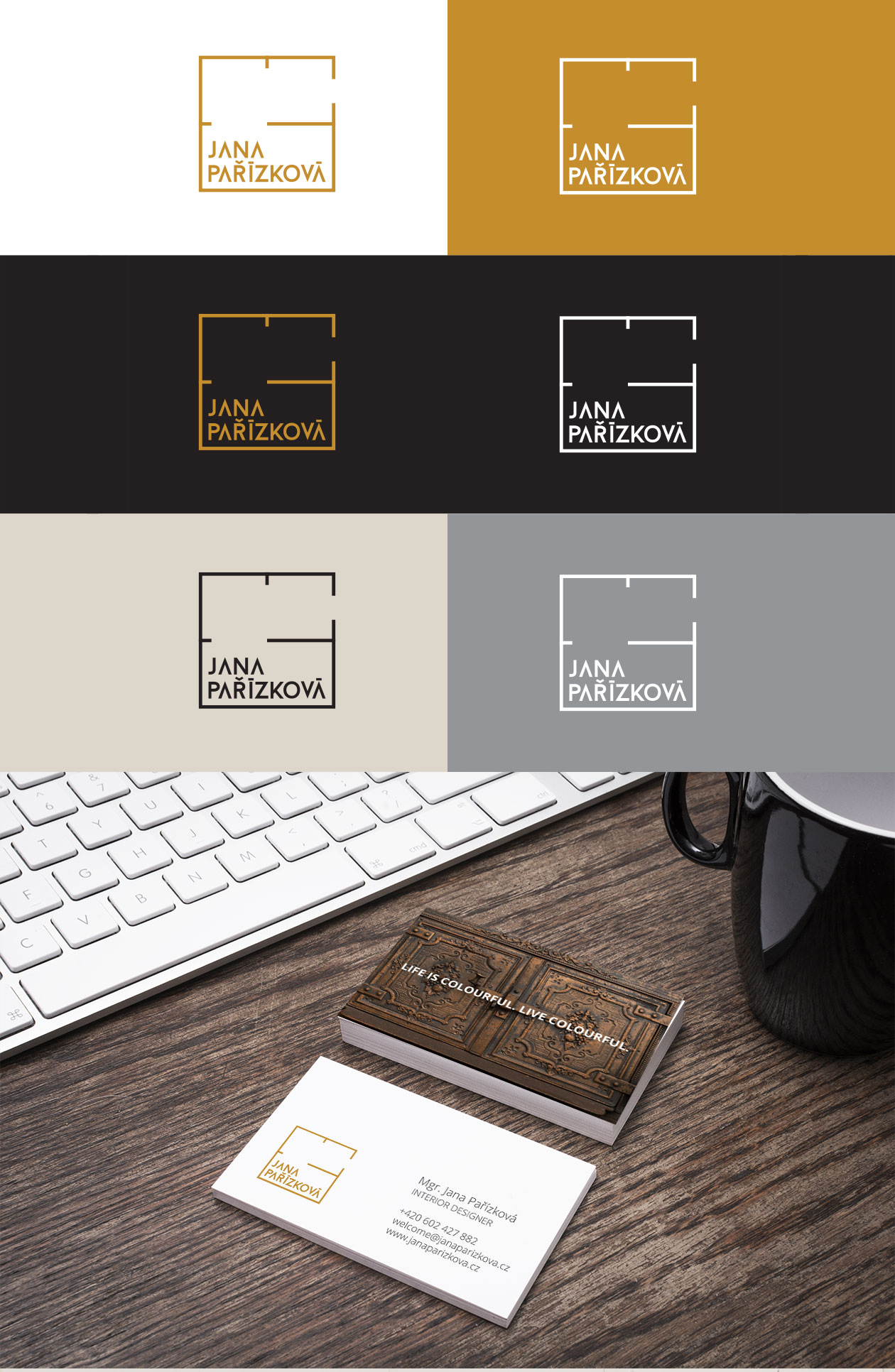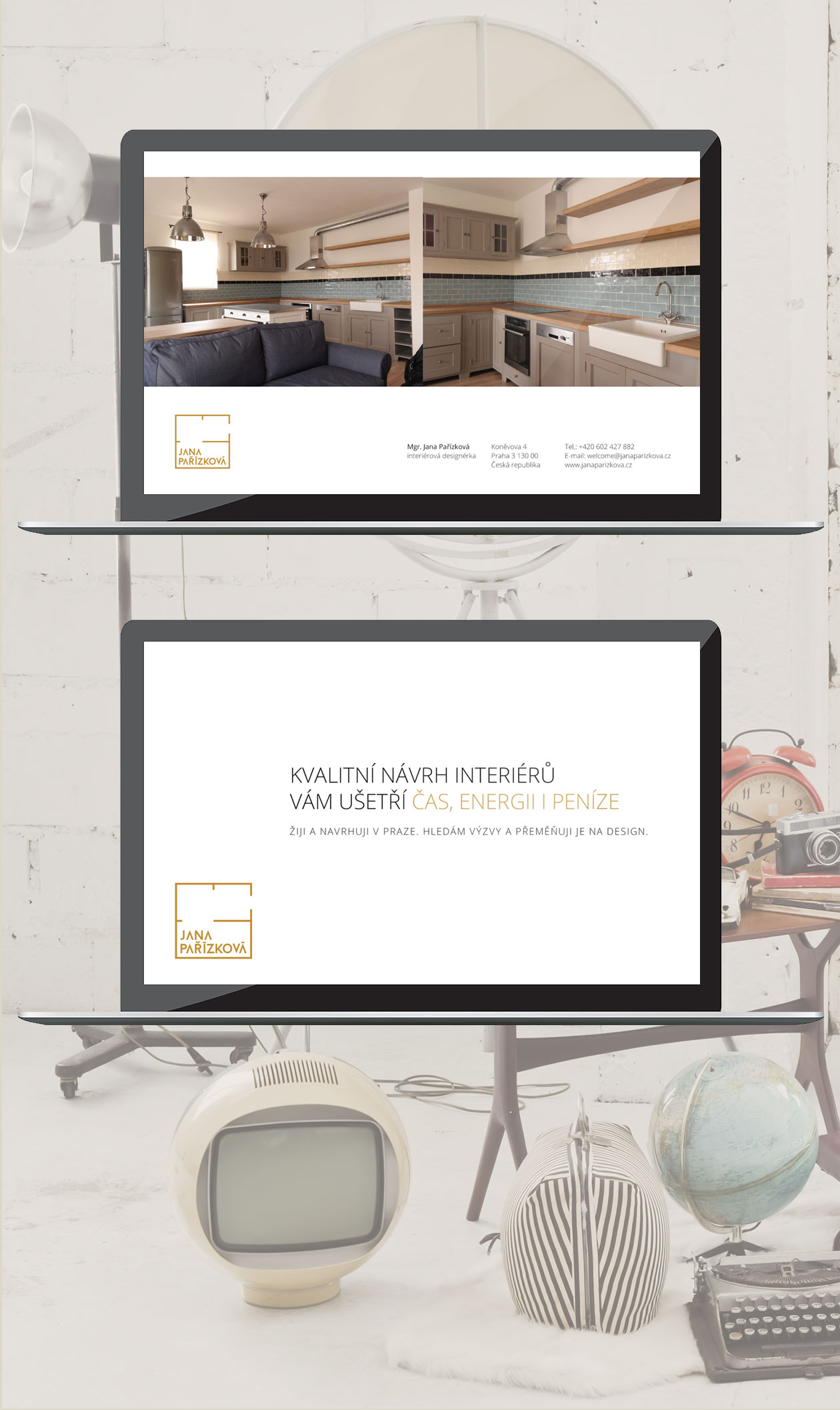 At first, the design of the logos
The client chose to present herself under her own name, while searching for a playful way to turn the logotype into a full-fledged, graphically imaginative logo. We have come up with the idea of communicating the essence to the clients of the service provided: the ground plan – which represents the interior planning itself. We have taken and simplified this element in its essential form in the form of a square supplemented with the lowest possible number of recognizable elements that made it a recognizable interior floor plan. The typography was tailor-made and finely stylized. Originally, we were still thinking about leaving the logotype concept, without any other visual elements. Finally, we placed this minimalist logotype inside the floor-top symbol, where the bottom half of the overall composition was proportionally balanced. The client chose a modern and interesting mustard yellow color, which we were very enthusiastic about. After the logo, we then started designing the concept of a website.
Our goal was to process the content into transparent units that would allow the visitors to avoid unnecessary transition between a large number of subpages. The client has developed very clear and well-understood content that we have worked with enthusiastically. In addition to text content itself, presentation of the projects is very important on this site. For the reference section we implemented a module with an irregular display of individual photos, making it an interesting mosaic which, with its splintering, becomes a compelling graphically enjoyable content. The detail of each project includes individually stylized photo gallery and text content. Projects can be browsed using atypical, vertical navigation.