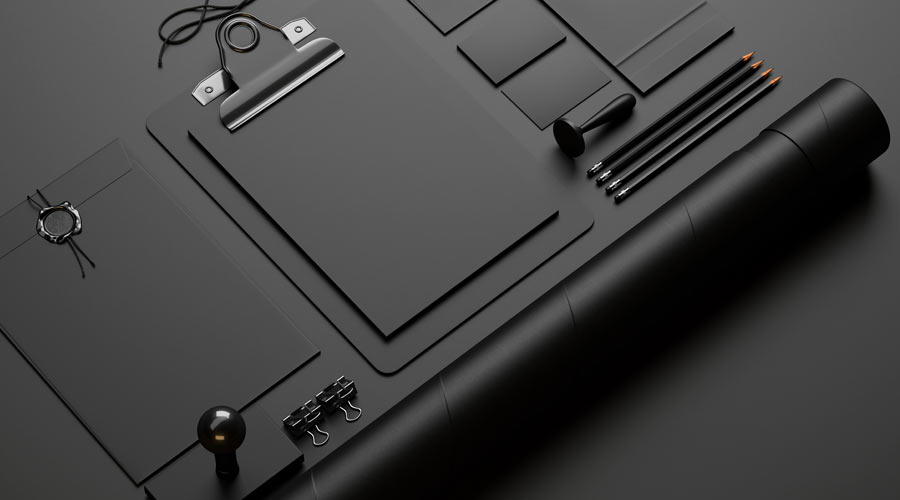 Implementing Corporate Identity for The First Time
We come across this situation a lot in our business. There are many companies that grew from small to medium size in maybe 3 to 10 years, got successful and probably kept on growing, without implementing proper corporate identity to its communication. We understand that you were busy doing different stuff but slowly you realize that there is something missing to your company. Despite the fact that your business is successful, customers are loyal and everything goes better than planed, your communication materials or even the logo does not look that good compared to bigger competitors who have been in business for much longer. Don't worry about that. Not everyone get's it done at the first time. Almost all successful companies have developed their brands continuously over the time. Even famous and well established brands keep redesigning their logos, changing their corporate identities and communication. Don't worry about the company's identity being changed. The identity stays the same – simply because it's based on people, the product, service or location. It is the visual communication that is – as we like to think of it – updated – to today's standards and trends.
You feel that the old logo needs a facelift
So here you are, still using the same logo some freelancer or a family member designed for you in the beginning of your business. We understand that. Not everyone is willing to invest in something that intangible at the start. But now that your company has enough resources, it is the best time to start working on it.
Identity analysis and market research
Our company will help you with the market research and the understanding of basic data so that right decision can be made for creating the best suitable corporate identity of your company.
The first step we do is to make sure we know your company, it's strengths and weaknesses. Secondly, we will gather information on you customers. Who they are, how they behave and what are their preferences. Finally, we analyze the competition on the market. What kind of communication standards are set by them. Keep in mind that the when creating the right corporate identity for your company, being distinctive and easily recognizable is the most important aspect.
Depending on your current situation, logo design and graphics that are already in use, we will help you decide which path the brand should take in future communication. This is called brand strategy and it is based on previously collected data.
Redesigning the logo and creating company's corporate identity
Once we have the strategy agreed on, your logo can undertake complete or partial redesign. This depends on whether it has all the properties required for the future use. Sometimes the companies have their logos designed right at the first time and there's nothing to change. This happens from time to time and we admit that it will be best to keep the communication based on the current graphical elements. Yet there still remains 90% of work to be done – changing the logo or not.
The second most important thing after the logo is the key visual manual – or the corporate identity standards manual. This document defines the rules by which any communication material, the use of logo or advertising should be made. The technical documentation is made after the idea is created and presented to you. The visual identity is usually applied on most common communication channels such as brochures, corporate stationary, printed advertising or the application of graphics on corporate vehicles. After the right concept is chosen, the documentation for the use of graphics is made by our agency.
Forms of corporate identity manual
The corporate identity manual can take several forms. Most common is the very basic one in a form of a PDF document in both electronic and printed version. The entire documentation for a small company spreads from 20 to 40 pages. However, middle sized or big companies will rather use a wider documentation spreading from 40 to 100 pages. Because sharing such document is quite difficult, our agency will extract up to 10 most important pages regarding the use of logo. Such shortened document can be then easily distributed and understood by local branches of the company.
The downsides of such document is difficult sharing of it. If for example the company operates in several countries or has more than 10 branches spread nationwide, a more advanced form of the manual is at hand.
Make your corporate identity manual accessible in a form of a website
Our agency will be more than happy to prepare for you the entire corporate identity manual in a form of a website. Such site is then made accessible with password protection only, to protect your internal documents templates, logos and so on.
The advantages of such manual are in its easy accessibility, data get stored in cloud and are always accessible to you whenever and where ever you need it. You can easily download the proper logo format, check the rules for corporate color codes or download any template for letterhead, business card or a brochure. Such data are quite large in size and therefore sending them via email is more difficult. We would prefer storyin
Now that you have your new logo and the manual in your hands, you still need to get all the materials printed and graphics applied to everyday use. Our agency can handle upon request the implementation of the graphics to your company's everyday life and function. While printing of business cards, letterheads, brochures and posters along with their distribution to the employees can save you a lot of time leaving it to us, there is something more to it as you would expect. If the company was not used to keeping a visual standard in its communication, a proper training should be done for the management.