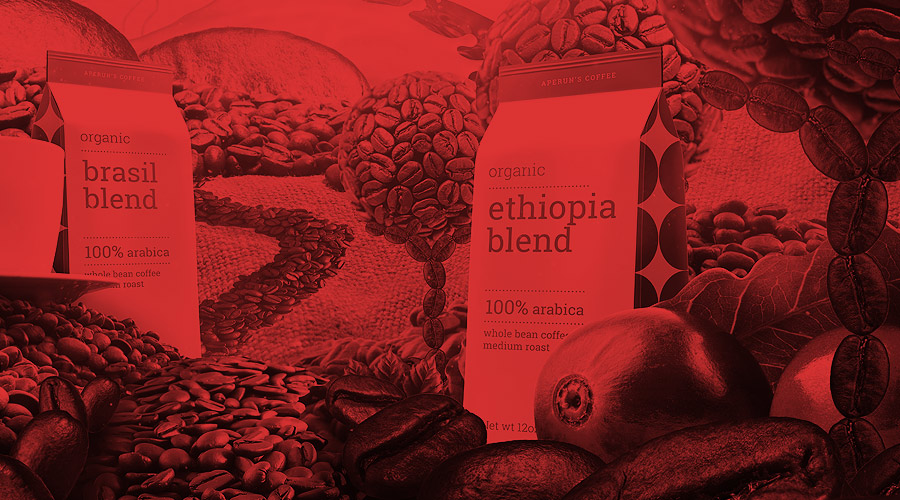 This short video shows how graphic artist works with photographs when making a complex composition for an advert. See the basic arrangement, retouching and shading of raw photographs until they fit together in this wonderful and creative ad.
We enjoy working on advertising campaigns so much, that when it comes to making one for our beloved coffee, we put our heart and soul into it.
Some details from the final composition
Graphics for key visual are made in high resolution and focus on every smallest detail.
Packaging design for the product
We had the opportunity to create the packaging of the product and therefore to control all aspects of visual communication of the brand. This simple and minimalistic design works well in contrast with graphically rich scene in the advertising.