We have reached position when the presence of online tools in marketing is a necessity. Social networks have brought a new way of customer communication with the brand. They can suddenly get much closer to you, communicate faster and directly, so you can create  much stronger relationship with them.The customer becomes more loyal, you increase your brand awareness and your site generates much more visits.
Most of you are already familiar with social networks and use them on a daily basis. Facebook, Instagram or LinkedIn.
Wait, did we forget something?
Does the word PINTEREST tell you anything? Yes, it is also one of the great tools for presenting your brand or business in a very pleasant, elegant and especially organic way.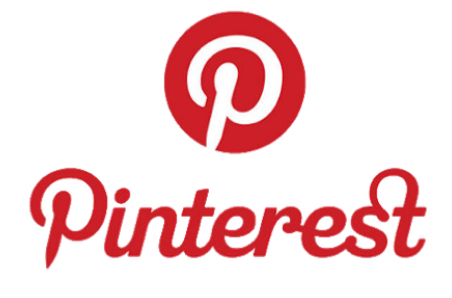 Pinterest is a place where more than 322 million users from all over the world meet every month and interact. So is there any reason why shouldn't you be there? First, let's say what Pinterest is and how it works.
This website has been operating since 2010 and has seen a sharp increase in popularity until now. The platform allows its users to share various thematic collections of photos and images, which they upload either online as a link to an existing website, or upload this collection directly from a PC.
Pinterest is the easiest way for you to find ideas for each of your products, virtually collect these ideas and categorize them.
How does Pinterest works?
It differs significantly from other social networks. It connects people through things they like and find interesting, not through messages. This channel uses a very unique method that does not work on any other platform.
BOARD
Pinterest is an online bulletin board for you, on which you can simply pin everything that enchants you, what you like and you find it inspiring. Each bulletin board represents a specific category. You can have as many of these boards as you want on your profile, their number is unlimited and there are also no limits to creativity.
At the beginning, you will see your home screen, which contains tips and ideas for you based on previous searches. Next to the "HOME" button you will find the "TODAY" icon, which brings you daily inspiration.
Then it's time to enter the keywords you are looking for into the search engine. It can be really anything. For best results, entering these keywords in English will give you the most relevant results.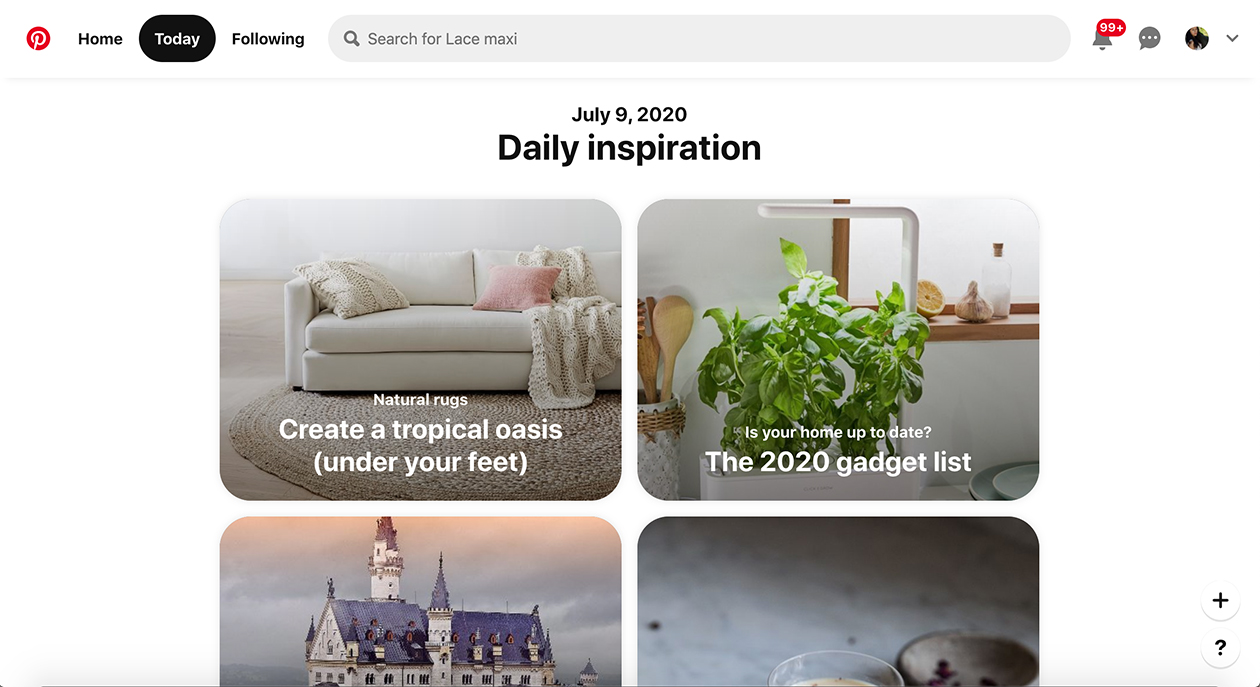 PIN
You will see the search results on the screen. At that moment, your journey to discover neverending inspirations can begin. Simply pin a picture or idea that you like and want to save on your online bulletin board with your "PIN". It's a kind of virtual pin, very similar to the one we use for the bulletin board in physical form.
Now that you know how to do it, you can create your own boards full of inspiration for your private life as well as work life. But let's move on.

Why is Pinterest also attractive for business?
It's FREE
The best things in life are free, or how do we say that? Yes, we know many good forms of paid content that achieve excellent results. With free promotion, this is sometimes difficult precisely because we have to pay attention to the quality of the content. Therefore, spreading content on Pinterest may take longer, but trust us, it's worth it. So why not use it?
Brand awareness
For every business and also for you, it's best to be as online as possible. Be present for current but also potential customers wherever possible. This builds a higher brand awareness. Create your company account on Pinterest and tailor it to your business.
From search to purchase
Among the main benefits of Pinterest, we can include the fact that it reduces the number of steps that need to be taken in the purchasing decision process from discovery to conversion. The visitor can become a potential customer much earlier than on other social media networks. The reason is the search for specific keywords, that's why there is a higher chance of the real intention to purchase. This audience is a great potential for you, which would be a shame not to use.
Traffic to your site or blog
Every post you create on Pinterest also includes a link to your website or blog. Every user who likes your post has the opportunity to visit your website and learn more about you. Therefore, remember the more beautiful and engaging the post you make, the higher the chance of a click from pinterest users.
So, did we convince you to try it? Let us know and if you have any questions do not hesitate to contact us!