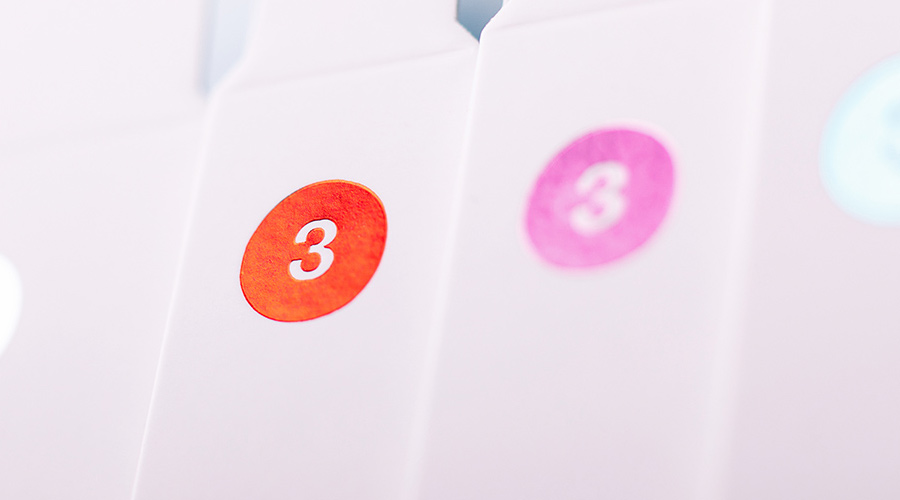 Which printing technology will be best for a particular packaging design? Which material to choose for a given print? Will the effect you like work on the packaging? Will the printer actually print what we have available as print data? And under what conditions and at what price? Is such packaging worth it?
Does it seem like too many questions you're looking for answers to? Get in touch with us, we'd be happy to guide you through the entire process, which combines packaging design, packaging and print. We can help you with both large and smaller print jobs.
When we find out your ideas and possibilities
Of course, the ideal situation is when the printing technology is known before work on the graphic begins. It is good if you have at least some idea in advance how many pieces should be printed, how and where the cover will be used and what the effect should be. According to these criteria, it is better to recommend a specific print, choose the optimal printing technology and come up with recommendations for whoever will be preparing the graphic design of the cover.
Understandably, it may happen that for some reason this is no longer possible, that the whole packaging process is underway and you have finished the packaging design and need to move on.
In that case, our work will begin by requesting your current data and finding out your ideas and options. Believe me, this pre-press preparation is already very important, even in an area such as packaging design, as it can reveal many potential problems. That's why it's a good idea not to underestimate the prepress and do a careful analysis and prepare a design solution for printing.
Often in packaging practice we have encountered a graphic design that looked beautiful at first glance on the computer monitor, but it was obvious that no thought had been given to how it would actually be printed. Or the graphic design did not take into account at all the material that was originally envisaged for this type of packaging.
In this case, when re-pressing the packaging design, we first adjust the data to best suit the printing needs and adapt it to the selected technology. Or we will recommend and help select a material that would be better suited for the graphic design.
We have the experience and we know where to turn
We have many years of experience in the industry as well as a number of useful contacts. We know where to turn. And by that we mean both packaging design, packaging and print. It's always nice when you're in the know about where they're good at and what they're good for. We can also advise you when you're already established with a particular printer, you're quite happy with the quality of the print, but sometimes you feel that the printed packaging doesn't quite match what you saw from the graphic designer on your computer monitor.
How many times is it that the graphic designer just doesn't know the capabilities of a given printer, does his job the best he can, sends it to the client and doesn't care about the rest. And then the client just forwards the graphic design to the printer and lets the printer show what it can do. The printer, however, modifies the graphic design in his own image, sends it back to the client, who is often not even informed of the changes (after all, these are only "cosmetic" modifications, "he would still be messing around" and "who knows if he even understands it") and the germ of errors or misunderstanding is in the world.
Packaging Print Supervision
That's why we offer a service that always comes in handy – Packaging Print Supervision. What is it all about? Packaging Print Supervision helps you to take away unnecessary worries. And again, we mean both packaging design, packaging and the print itself. No longer will you have to deal with how the graphic design has changed after the printer has modified it, dissecting every detail, looking to see if there is any shift that may have a significant impact on how the final printed packaging will look. And believe me, with Packaging Print Supervision, sometimes it's all about the details that the average mortal eye may not even notice at first glance.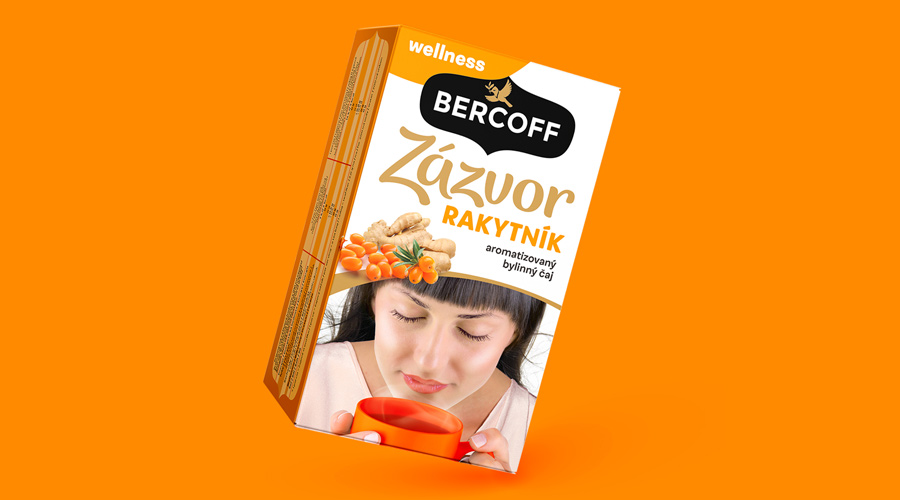 Packaging design and press supervision for Bercoff ginger teas
"Interpreter" between graphic designer and printer
Packaging Print Supervision also ensures that you have an "interpreter" between the graphic designer and the printer or print technologist. We know that in practice it happens that sometimes the communication between these two worlds is completely absent and the responsibility is left to the client, who can easily get lost in the complexity of packaging design, packaging and printing.
Communication related to the control of print data is unavoidable in any print job where packaging design plays a major role. In fact, the printer always has to edit the data directly for the specific print, so they will certainly send it to you for proofreading and will ask you to comment on whether it is OK or not.
If you use the services of packaging press supervision, we will solve this problem for you. With Packaging Print Supervision, you'll have experts with years of experience who will immediately see what to look out for, what to possibly ask questions about, and find out if everything is really as it should be, both in packaging design, packaging, and printing.
But even when any comments are incorporated and the data from the printer is carefully checked, it may not be completely won yet. We recommend a digital proof before "sharp" printing. This is a print simulation that can tell you a lot about how everything will look in the end. But be warned, it is definitely not a catch-all! This is because digital proofing works with a different technology than conventional printing, which has an impact on the colours, for example. What's more, different materials or weights are often used, so even a successful digital proof doesn't mean that a packaging print supervisor is no longer needed. And we have a tip for you. If you would like to have a more concrete idea of what the final product will look like already at this stage of the entire packaging process, we will be happy to work up a mockup for you.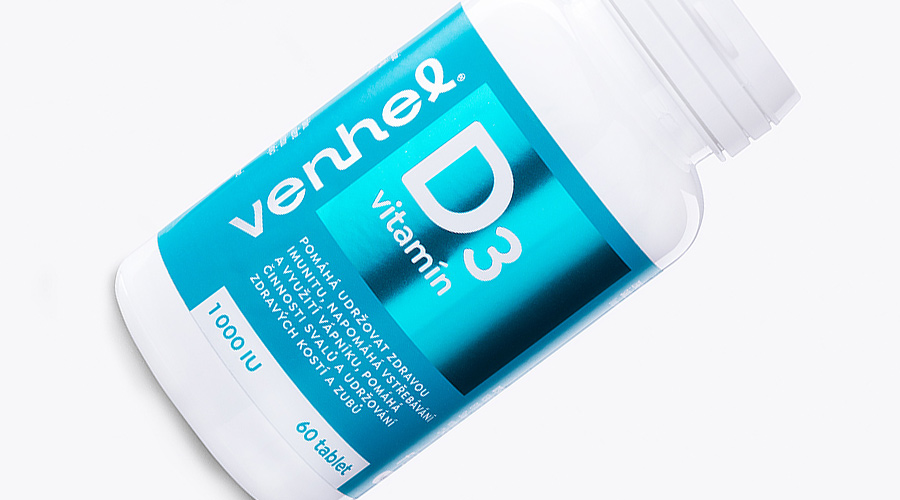 Packaging design for nutritional supplements, VENHEL s.r.o.
What can a print shop supervisor reveal?
There can be many other snags when printing itself. That's why it's a good idea when the packaging print supervision continues directly in the print shop during print production. It is here that the last details can be "fine-tuned" so that the print turns out to general satisfaction.
When supervising printing, it is important to check the colours to see if they match the swatches or what the deviation is. If it is significant, it is even possible to have the colours mixed, which realistically also happens from time to time. In extreme cases, sometimes the printing can even stop.
Packaging Print Supervision can also reveal that the printing plates are not properly prepared and the colours do not "sit" side by side as they should. At the same time, Packaging Print Supervision needs to pay close attention to surface treatments and special effects that are designed to make the packaging more attractive at an affordable price.
What are the most common finishes?
The basic protection of (almost) every paper packaging is the printing varnish, which protects the printing of the packaging. But if you want to highlight an element of the packaging, all sorts of surface treatments come into play.
If you have a cover design with a beautiful photo that you want to highlight, you can use a partial UV varnish applied with screen printing technology, which allows for a weaker as well as a thicker layer of varnish.
Do you want your brand logo to stand out from the packaging? Then embossing or embossing is the way to go. You can also choose debossing, i.e. embossing inside.
Can't make do with a plain colourless UV varnish? You can even choose glitter varnishes, luminous paint or 3D embossed varnishes.
There are a lot of options for finishes in packaging, but everything has to be in line with the graphic design and the impression that the packaging has to give to the customer.
Hot and cold stamping techniques are popular, where a metallic foil is applied to the material. In the case of cold embossing, it is even possible to print on the foil, which creates a special metallic effect. There are several hundred shades of metallic foils. Is your box for one short-term use, or does your customer expect the packaging to last for a while? Then you need to apply lamino, a thin layer of foil that strengthens the packaging and often just enhances the other finishes, to the paper packaging. Did you know that it's even possible to print directly onto metallic materials?
Today, there are digital technologies that make it possible to test surface treatments without high one-off costs. For example, it is possible to apply a thick layer of partial varnish or metallic foils without having to invest in plate production. For larger series, traditional technologies make more sense in packaging, where the price decreases with higher costs. But for small orders or test series, digital technologies are worthwhile.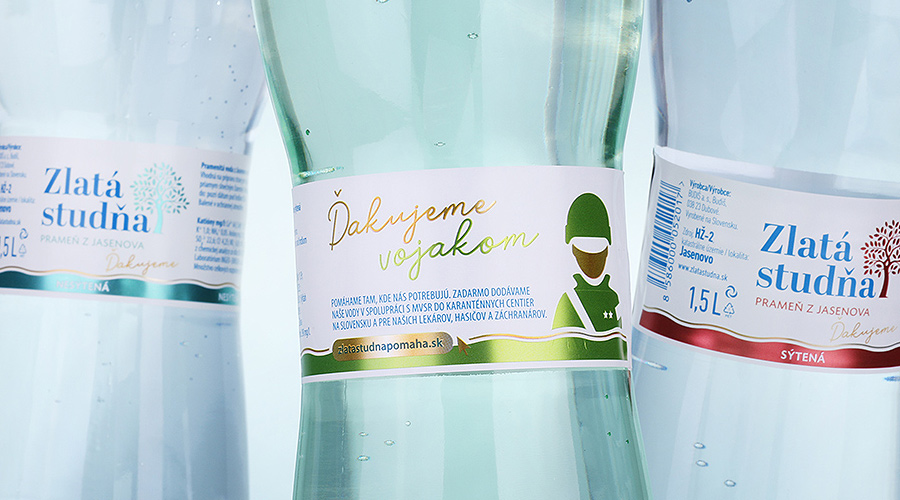 Packaging design for limited edition spring water
What printing technologies do we most often work with in packaging?
Are you interested in what printing technologies we use most often in packaging and what experience we have with them?
Flexographic printing is an overhead printing technique that is mainly used for printing a wide range of flexible materials such as bags or shrink sleeves, as well as transport packaging, clamshell boxes or crates. Flexographic printing has the advantage of a flexible printing form or the possibility of printing without interruption, so-called continuous printing. Flexographic printing is suitable for repeated printing and large quantities. With this printing method, expect higher one-off input costs. But you can take advantage of our know-how. We can advise you on how to deal with this potential pitfall of flexo printing. Flexo presses usually offer the option of printing 8 colours or 7 colours and varnish.
Offset printing belongs to the category of indirect surface printing. What does it mean? In this case, printing does not take place directly from the printing plate, but with the help of an intermediate element, the so-called transfer roller. This is the most widely used printing technique in the world, which can also cope well with fine details. Offset printing is also suitable for more complex graphic designs, at relatively low cost. However, there are various limitations to be taken into account with offset printing. Among the most important ones are the possibility to use mostly only five basic colours and varnish. However, multi-colour machines are an exception.
Digital printing has become increasingly popular recently. Compared to the previous traditional technologies, it has the biggest advantage of being much easier to print as well as lower cost. At the same time, the expense of printing plates is eliminated. We recommend digital printing for smaller prints, for example, be it flyers, brochures, business cards and for packaging of new products that are just coming to the market and you are not able to estimate the quantity needed.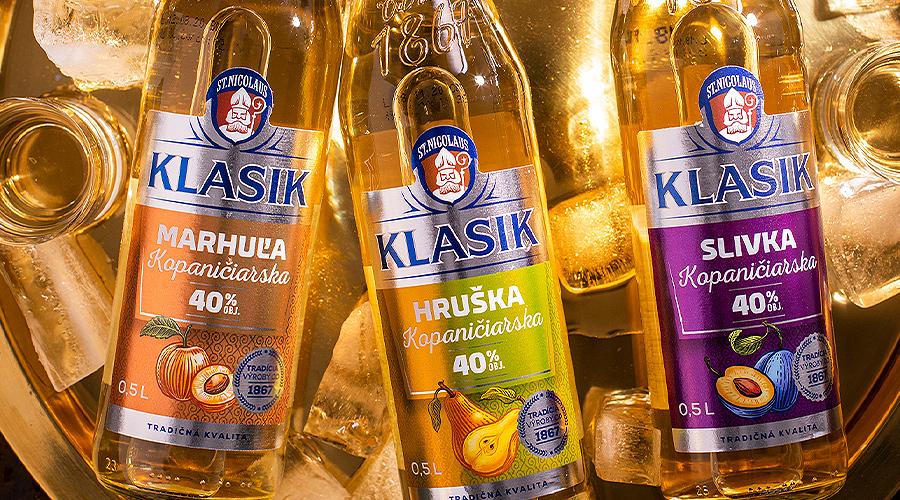 Packaging design and press supervision for the KLASIK product line
Emphasis on the selection of suitable material
When printing, the choice of the right material is also very important. Everyone is suited to something and this must also be taken into account when printing. Thanks to our many years of experience in packaging and printing, we are able to recommend what we would prefer or assess the quality of the proposed material. This is also with regard to its price.
Medzi najbežnejšie materiály, s ktorými v packagingu pri tlači pracujeme, patrí:
Paper: these are papers with different basis weights (paper, cardboard, cardboard). For the most common use in packaging, GC or GZ plain paperboard is suitable, depending on customer preference. For various transport cartons, then corrugated board of different layers, on which the printed paperboard is laminated. For leaflets we use wood-free papers, or double-sided coated ones.
Plastic: there is a large variety of plastics available (PET, BOPP, PE). Often these are multi-layered materials with respect to a specific application. In addition to plastics, other materials such as aluminium and paper may also appear. In the case of food packaging, it is necessary to reflect the product inside and its storage, so issues of barrier to e.g. sunlight, humidity, etc. have to be addressed.
There are, of course, a huge number of other materials that can be used in printing. You can also contact us with all sorts of special requests, which we will do our best to resolve to your utmost satisfaction.
When selecting the material, it is also necessary to take into account that the printer does not always have it immediately available in stock. Therefore, it is possible that you may have to wait several weeks or even months for some types. However, a number of printers are well aware of this situation and try to keep stock on hand. Again, we are able to advise you on how to deal with the whole situation, whether it may be worth waiting for your chosen material or whether it would be wiser to look for an alternative.
Detailed knowledge of the packaging manufacturers' market can also help
Our detailed knowledge of the packaging manufacturers' market also helps us decide what to recommend. We are in regular contact with them, we compare their quotes and options, we constantly follow modern trends in packaging design and packaging, we are interested in new developments in the field and we are eager to work on ourselves. And on top of all that, we enjoy it. At the same time, we do not limit ourselves to the Czech Republic and Slovakia, but cooperate with packaging manufacturers from all over the world.
The same applies to the press. We execute print jobs with printers from different parts of the planet.
What product will be in the packaging?
It's definitely always a good idea to think ahead about what the product will be in the packaging. You should keep this in mind from the beginning of the packaging process, even when you are thinking about the packaging design. For example, if you are producing a chocolate spread, choose a brown label design and a transparent container, the desired effect will probably not be what you intended. Therefore, it should always be the case that the packaging should respect the design and the design should respect the content, in short, that everything should play nicely together in the packaging.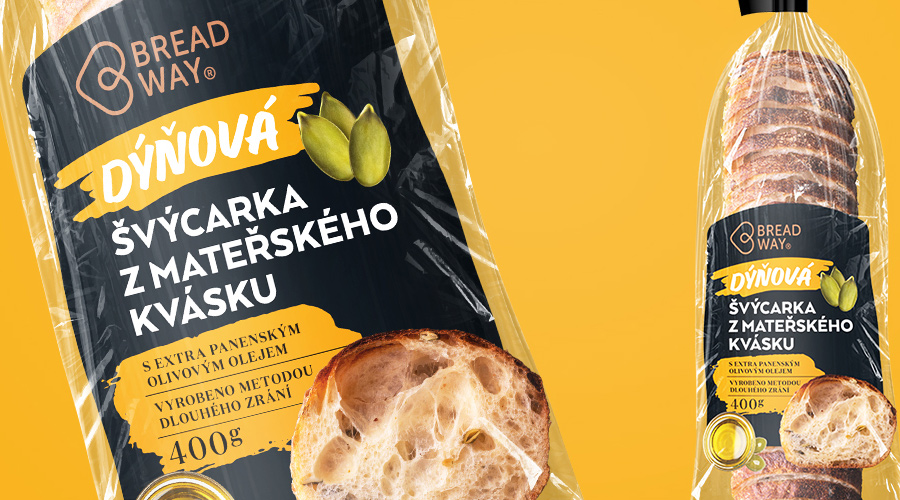 Packaging design and complete press supervision for the BREADWAY project
Packaging press supervision is done for most of our assignments
Would you like to know for which projects we have carried out packaging press supervision? We do this service for most of our agency's packaging assignments.
Let's mention the cooperation with Breadway. Our task was to create new packaging for all products in variants separately for Lidl and Kaufland. We provided the client with a comprehensive service – from the design to the delivery of the finished packaging. His investment even in the last stage of the packaging process was returned to him in the form of 100% satisfaction with the final result.
We helped the client set up terms with the printer, including lead times and stock holding of materials with respect to order cycles. Based on the client's request, we were able to change the main Pantone generic color directly during printing. Particular emphasis was placed on deep black because, as printers know well, there is no black like black.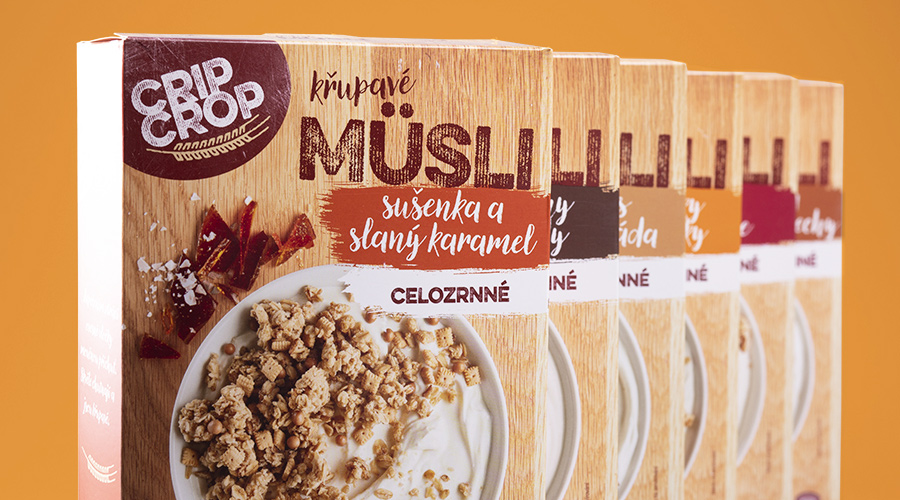 More information about this packaging project with full press supervision
We have also redesigned the private brands of the Penny chain – Karlova Koruna and Crip Crop. These were dozens of SKUs, for which we provided print supervision directly at the printers in the Czech Republic and Poland. These were primary and secondary packaging including SRP (shelf ready pack).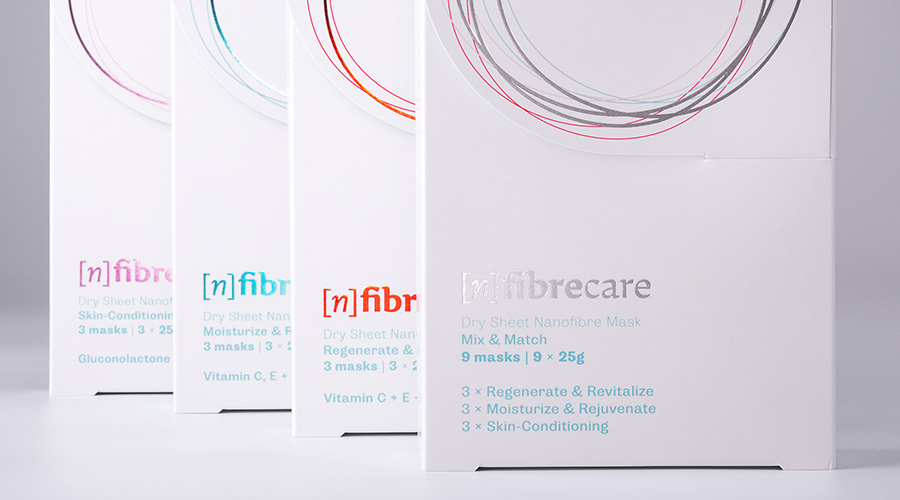 An example of the various surface treatments in packaging can be seen in the packaging set for Nanopharma face masks. As a material, we chose smooth cardboard printed with direct inks. We then used laminate to stiffen the packaging and also to contrast with another surface treatment – hot stamping with metallic foils. Each type had its own coloured foil and the mix pack even had 3 different foils. This meant that the packaging had to go through the machine three times for the foil application and it was necessary to keep an eye on the lapping. However, we are convinced that the result is worth it. After all, judge for yourself!
More information about this packaging project with full press supervision