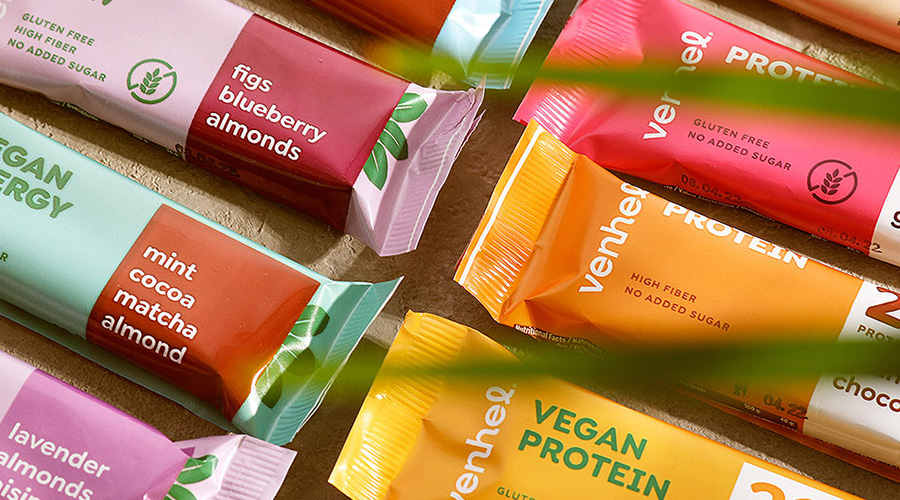 Packaging design of raw, vegan and protein bars
The fact that we understand packaging design is only a result of understanding brands, their products and the market. Working with clients for a long time, innovation and experience in packaging often translates into product placement in chains, which means we help our clients gain new distribution channels, opportunities and the right customers.
Our creative and strategic process also helps the product find the right positioning. Good packaging design helps to communicate the product's potential to the customer at the point of sale and provides appropriate selling points.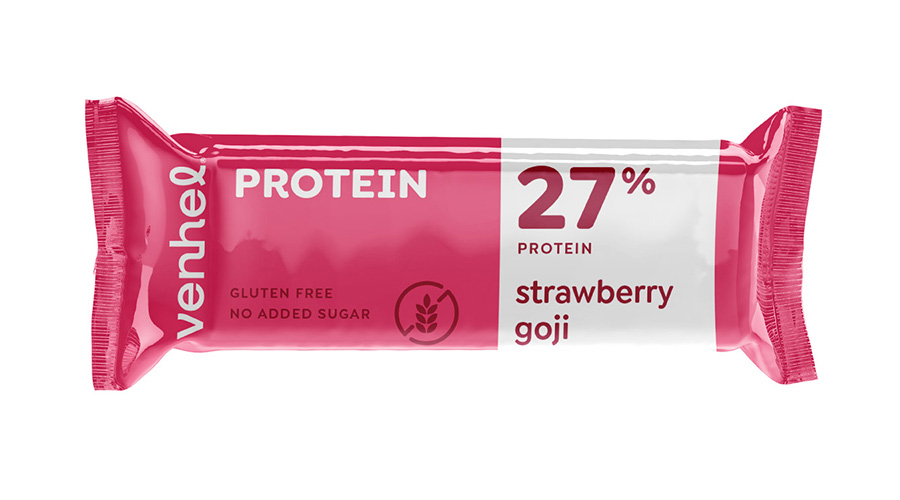 Packaging design of protein bar
Repositioning can elevate a product higher or, conversely, it can aim to move a product from the wrong position to a lower one. The key factors are price, quality, segment and target group.
All these aspects are addressed as part of a strategic consultation with the client when creating new packaging. We are constantly monitoring domestic and foreign trends in the segment, getting to know the brand and customers. The right packaging is a strong incentive for shoppers and investing in the right packaging strategy and attractive, functional and relevant graphics and print design is a very important brand investment.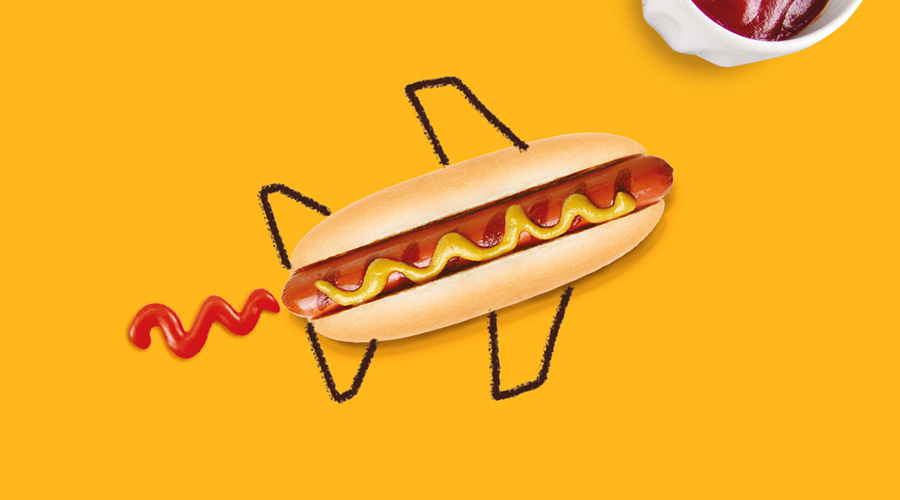 Communication and packaging design motif for children's hot dog sausages BIVOJ
6 points of our packaging strategy
We get to know the client, the brand and the market
We gain insight (knowledge) of the market
It is important to have the right packaging at the right time and in the right place
We always strive to move our clients' brand forward
We strive to provide highly personalized service to customers
We attract the best people and motivate them to stay with us, for you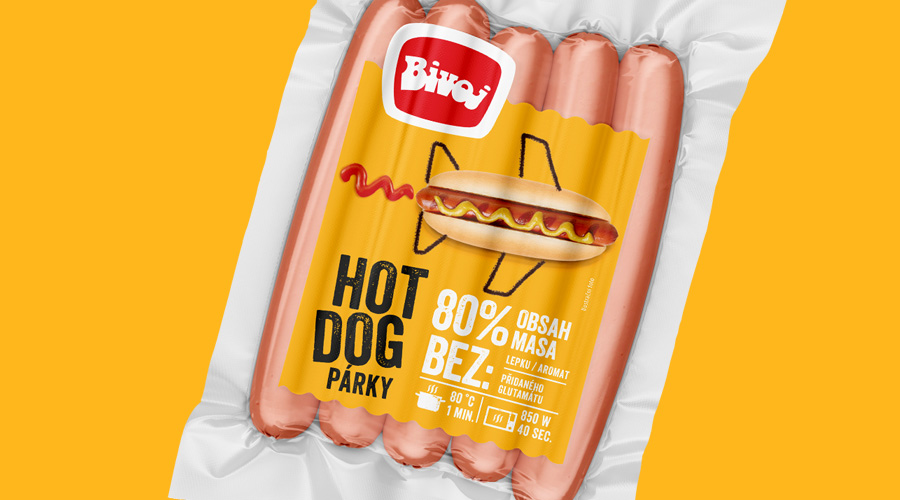 Packaging design for hot dog sausages BIVOJ
The packaging process: from idea, through monitor, printer and retail to your fridge
The process of creating packaging (packaging design):
Market analysis
Strategy
Survey
Creative concept
Graphic design
Press Supervision
Secondary service
In the field of packaging design, we benefit from experience and market knowledge.
Any design is an interplay of creativity and function. For packaging to work it must offer the right information, for that information to engage and persuade the customer it must be visually presented correctly.
That's why we go to stores at home, online or on holiday and actively follow what's going on in them: we look at trends, displayed information, icons, materials, colours, graphic elements, packaging shapes, label cut-outs, printing techniques and finishes. In addition to the packaging itself, we follow product trends, social trends, gastronomy trends, lifestyle trends. Also, the fact that a product segment is younger, more responsible and more active can change the way we look at the materials used, the information on the packaging or even the size of the package.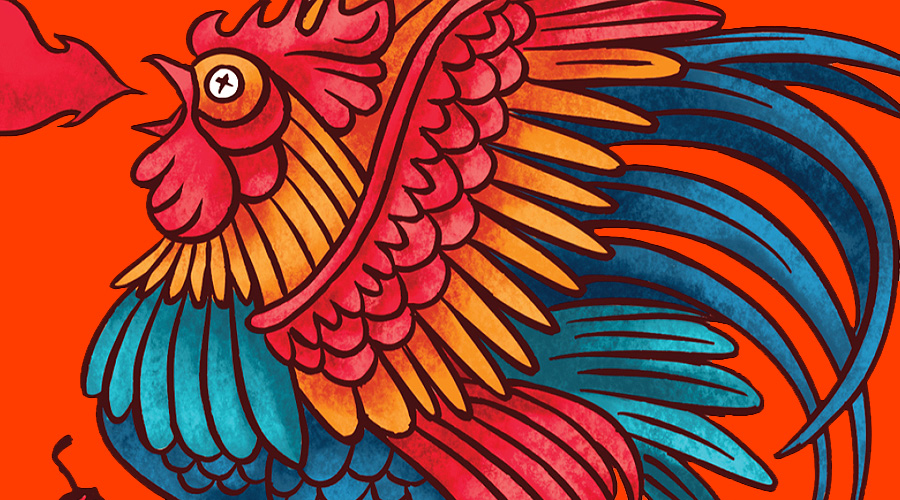 Illustrated motif from chili sauce packaging design
Each market and each segment has its own trends, special rules, boundaries and whether we take packaging design from the region or deviate a little bit from convention depends only on the client, strategy, product positioning and overall product context. As an experienced agency with a focus on the FMCG segment, we also provide consultation on product portfolio strategy.
Even if, as good designers, some visual form or creative idea has crossed our minds during these tasks, we honestly note everything down in our notebooks and only after research and strategy do we start designing in full. In packaging, the representation and hierarchy of information, elements, photos, icons and patterning must be sorted out. Then we tackle composition, layout, typography or colors, take photos, illustrate, click, redesign and test. In doing so, we apply our years of experience and knowledge in the field of packaging design.
During the creation of packaging, we think about the processing and techniques used, which are determined by the nature of the product, the segment and the target group. According to our experience, we know how to design the packaging so that the final result, which comes out of the printer and later out of the packing house, is just as we and the client have imagined it.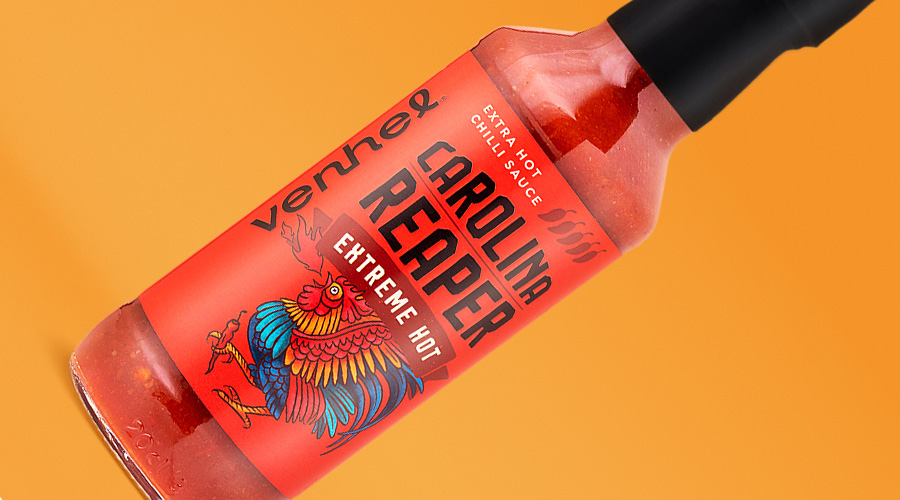 All packaging (packaging design) should be practical to some extent, and this is at least doubly true for everyday products. When creating packaging, we also think about its function in the retail space, in the fridge, on the shelf, on the table or even on a picnic blanket. How will the packaging be transported, will it get wet, will we print on the other side some recipe or type to separate the packaging? We are also interested in size, die-cutting form, practicality, opening, closing, recycling of materials… The product of packaging design is the packaged product in the shop, so we also offer our customers services related to professional supervision directly in the printing.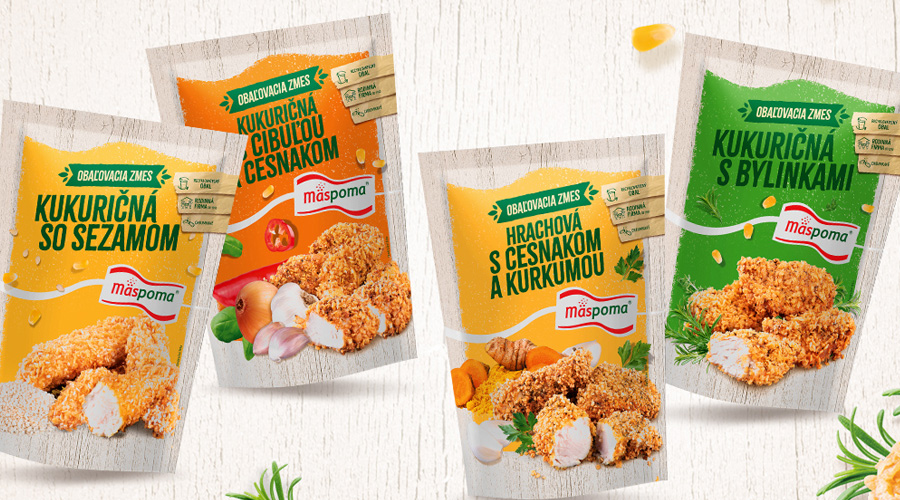 MASPOMA series of packaging mixtures
Packaging is a mix of the right information and appropriate design
The key moment for every product is when the customer stands in front of the retail shelf and determines which product to return home with based on the information on the packaging, packaging design, advertising and branding. Packaging is no longer just a package that protects the product from damage for hygiene reasons. Packaging is essentially "free" advertising space in the shelf and it is very important to invest in it. We therefore work very responsibly with the "brand display" and encode the right information into it in the right way, taking into account the positioning, the nature of the brand, the brand recognition elements, the rules of the segment.
Working closely with the client, we compile information that is relevant to the target group, the retail type, segment and brand. We determine their hierarchy, size and location. If a given segment requires information on the front of the product that the product is vegan, sugar-free, traditional, gluten-free or natural, we simply tell them that information there. If a client tells us that what separates them from the competition is that their cleaner is for all surfaces, we can include that information on the front of the pack and add weight to it.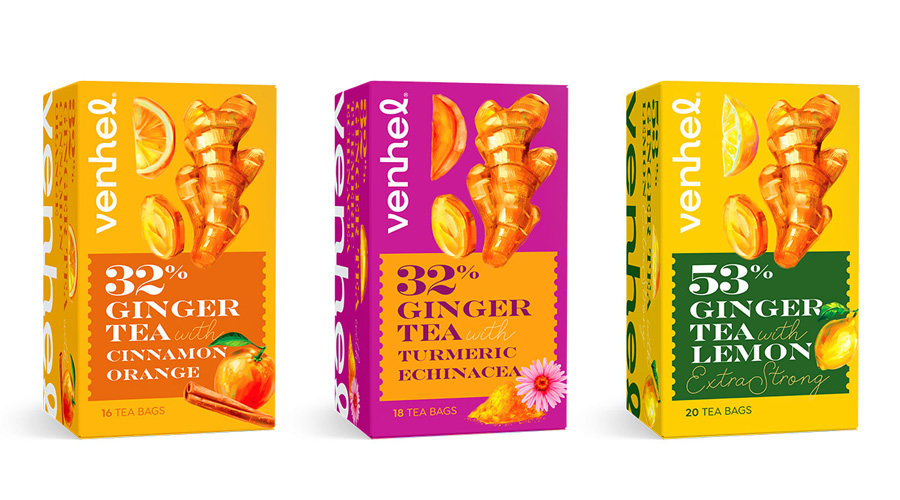 Packaging of ginger teas for private label
While men need to have it in the biggest font that they are buying men's shampoo, women may be clear and primarily interested in something completely different. If we're in the wine department at a retailer, it may not be necessary to write in large print on a label taped to a green bottle with a cork that we're talking about wine. We always ask what the USP (Unique Selling Point) of the product is, what the trends are and what the customer will be interested in during the buying process.
Once the schema is created, we look at how to communicate this information in an appropriate and relevant way. Is the product high quality and expensive and do we want it to look luxurious? Or do we want it to look traditional, simple, functional, honest, natural, fun, colorful, serious, kraft or minimalist? We achieve all of these through the refined use of appropriate typography, illustration, photography, food styling, colour, composition, visual wording, printing technique, material used and its finish.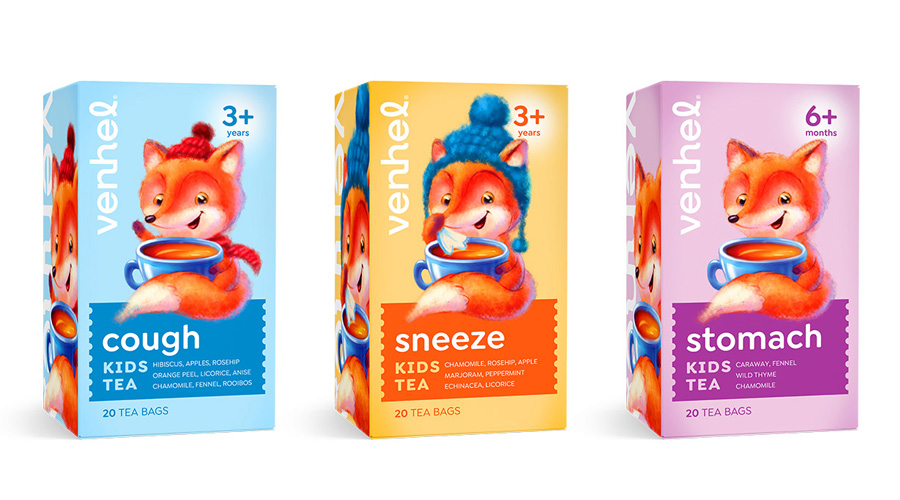 Packaging of children's herbal teas for private label
Once the schema is created, we look at how to communicate this information in an appropriate and relevant way. Is the product high quality and expensive and do we want it to look luxurious? Or do we want it to look traditional, simple, functional, honest, natural, fun, colorful, serious, kraft or minimalist? We achieve all of these through the refined use of appropriate typography, illustration, photography, food styling, colour, composition, visual wording, printing technique, material used and its finish.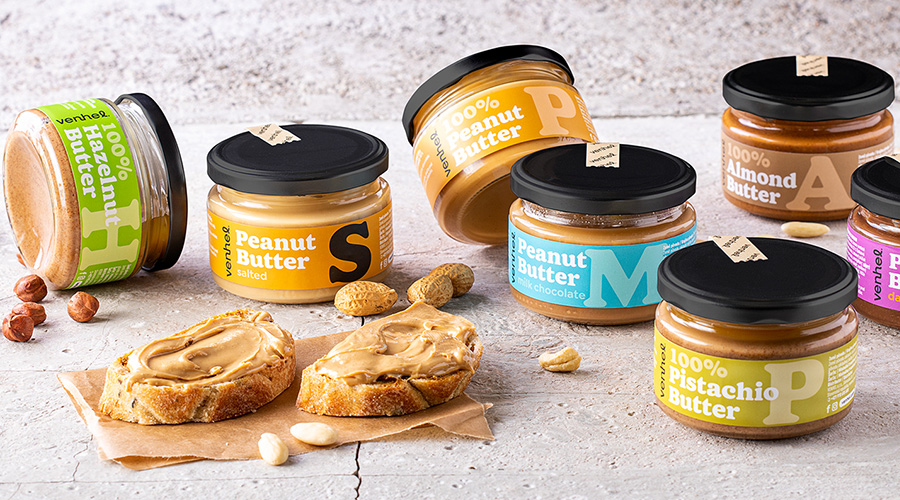 Packaging design for nut butters in glass
Our work is our passion: every time we go shopping or cook something, we work a little bit. Packaging is all around us.
We follow trends, we enjoy it and often spend hours in the supermarket on a small shopping trip, we look at products, we like to buy things with nice packaging, we like to taste, we discuss new products and their packaging. We often stay engrossed in Pinterest, Instagram, we follow design competitions, we follow brands and the local trend and how it copies the global one.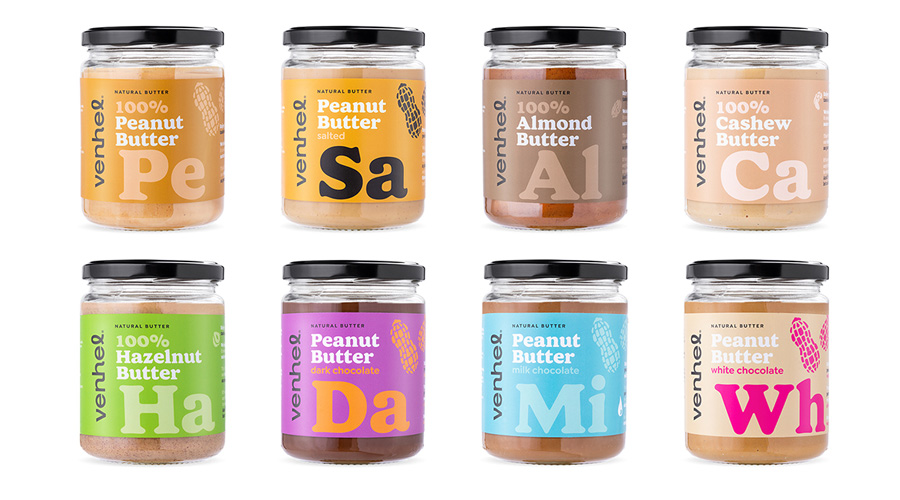 Packaging design for 500g packs of nut butters, built on a play with typography
We put mastered honest craft into our packaging work and combine it with trends. At the same time, we see it as a long-distance race. After all, we create brands and packaging that become iconic over time. Some of our best products have been on the market for more than 7 years and have consistently performed well. We follow photography, food styling, typography, colors, materials, patterns, icons, stamps, brands, campaigns, new products, hits and kicks. We strive to move our customers brand continually higher through gradual responsible evolution, not revolution. We have our finger on the pulse of what's happening on the Czech and Slovak FMCG scene, we know what direction packaging trends or purchasing behaviour is moving in and beyond the borders, we keep up with the pace and offer the customer a relevant view of packaging supported by numerous experiences and extensive realistic insight into the segment, which will only guarantee the passion we find in our work.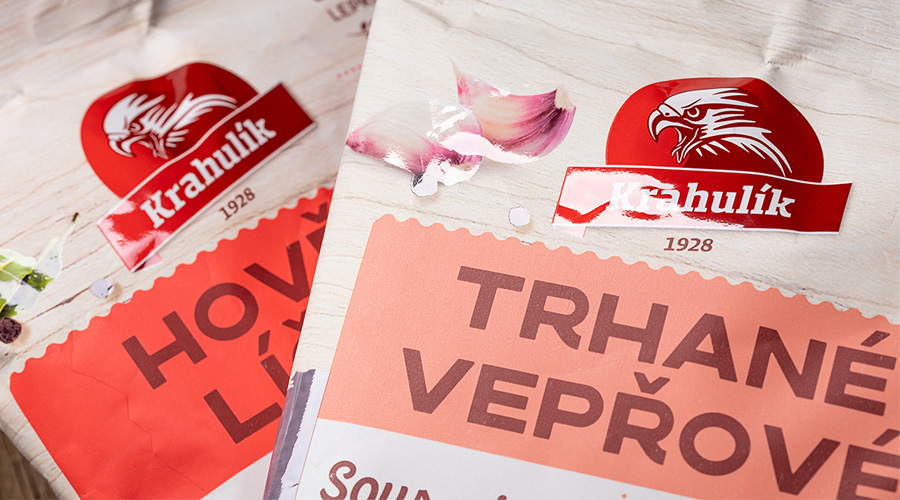 Example of finishes on the packaging design of sous-vide products
We are versatile in packaging: all in-house, all in-MAISON D'IDÉE
For packaging projects, we can offer our comprehensive and extensive services and keep the whole process firmly in the client's hands from the beginning to the final product. You'll find highly specialised people from a variety of backgrounds, but what they have in common is that they are passionate, talented, experienced and ready to give a piece of themselves to every project. Everyone is the best at something different, so at MAISON D'IDÉE we can provide flexible and immediate services in areas such as:
If a customer orders our services, he does not have to go anywhere, he finds everything under one roof and constantly communicates with experienced experts in various fields. Although we are versatile we try to be very professional in everything.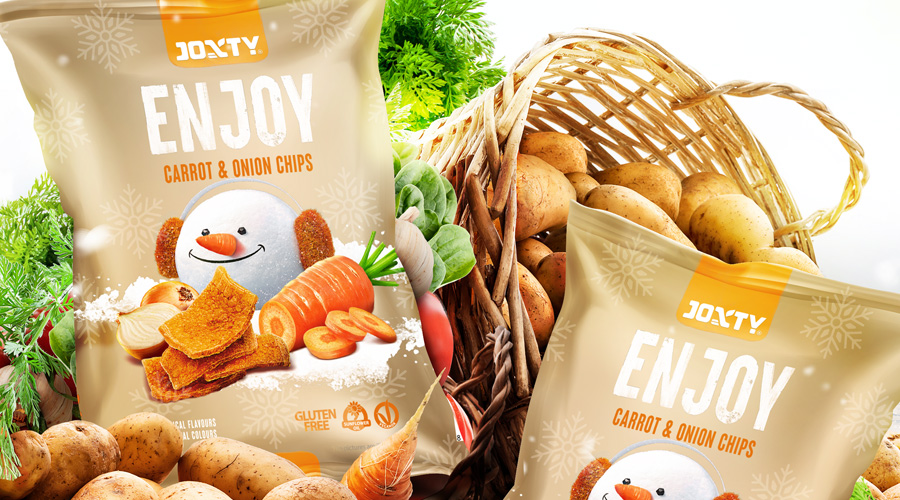 Packaging design and key visual for vegetable chips
Shelf made packaging design
We create packaging to work in shelfspace and in purchasing decisions. The key role of the packaging (to attract, inform and most importantly sell) occurs in the shelf during the purchase decision, so the packaging must work mainly in the shelf or in the store.
We pay a huge amount of attention to studying the competition, studying trends in the segment, and we're interested in what's going to be on the shelf next to our product, on which shelf our packaging is going to be laid out, what that product should look like on that shelf, and what target audience we're appealing to. Seconds, colours, words, photos and shapes all play a role here.
It is important to be able to associate a product with a brand or a communication campaign in a short time. Therefore, it is necessary to always respect the brand, product line, brand colours, typography, food styling, design elements or product shape when creating packaging. In this way, we create branding and strengthen the visual uniformity of the brand's products, which leads to better recognition and brand awareness.
The term "Shelfblock / Brandblock" refers to building a visible brand block on a product. For example: 'Opavia' – yellow colour, 'Milka' – purple packaging, 'Toblerone' – specific shape, 'Rajo' – characteristic red top part of the packaging with logo…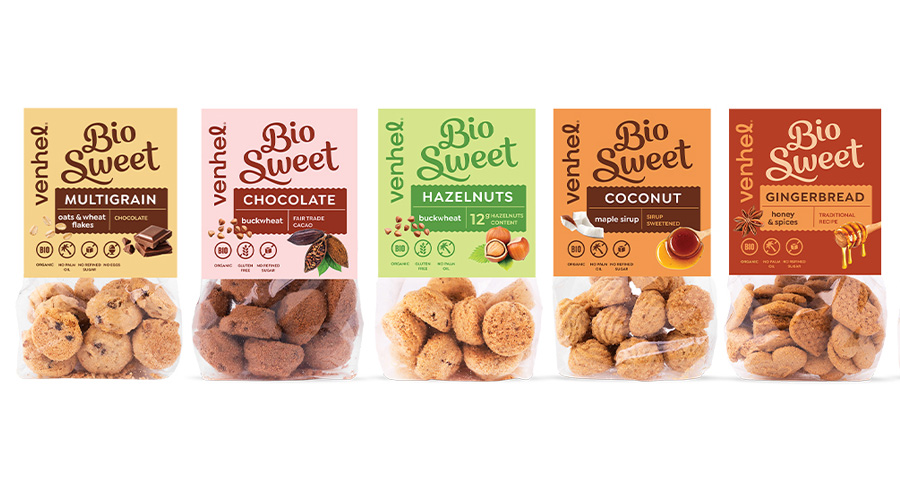 Packaging of the organic biscuits product line
Design – test – think – repeat
The process of creating packaging designs takes place during the client briefing, we are always scribbling on paper or on the PC, writing down ideas, combining colours, looking for the right font, composition and layout. Once we've agreed with the client on strategy, positioning, content composition, form, size and wording, we really go for it:
we create different variations, versions, we consult, discuss, take photos, draw, retouch, make mock-ups, edit, tweak, move, delete, feedbacks internally and the best solution reaches the customer.
"Packaging can be theater, it can create a story." – Steve Jobs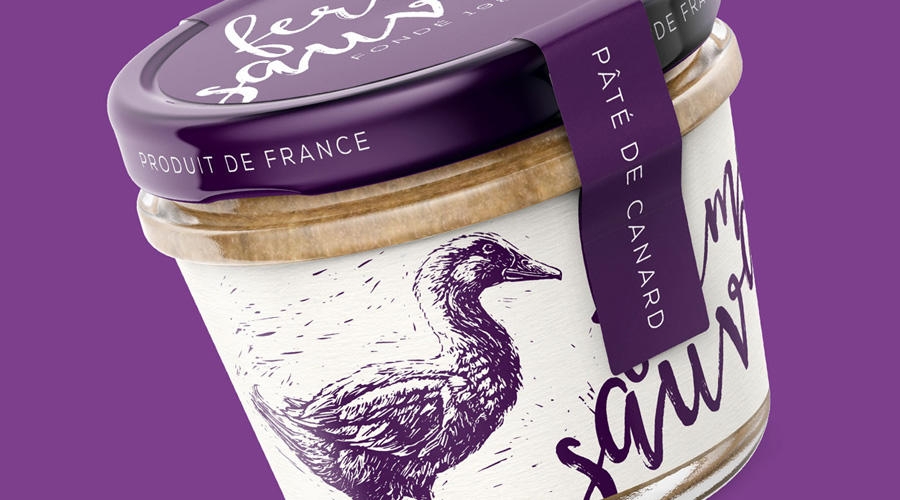 Illustrated packaging of duck pate
We'll go all the way with you: packaging design doesn't just stop at the PDF file
We at MAISON D'IDÉE are always very happy to be responsible for packaging projects, which we take care of together with the client until its final form at the printer. After all, the product of packaging design is the finished packaging in retail and on your desk.
Yet the process of thinking, designing and fine-tuning the right packaging design is made much easier when we know the limits and advantages offered by particular printing techniques, inks, materials or specific processes. Often there really is alchemy behind the packaging you see in the shelf, and a lot of experience of DTP specialists who have ensured that the packaging looks the way we have designed it on screens and tested it on test prints. At MAISON D'IDÉE, we have DTP solutions in-house, which means we can use our team's valuable advice and insights right from the choice of material or colours and visual design.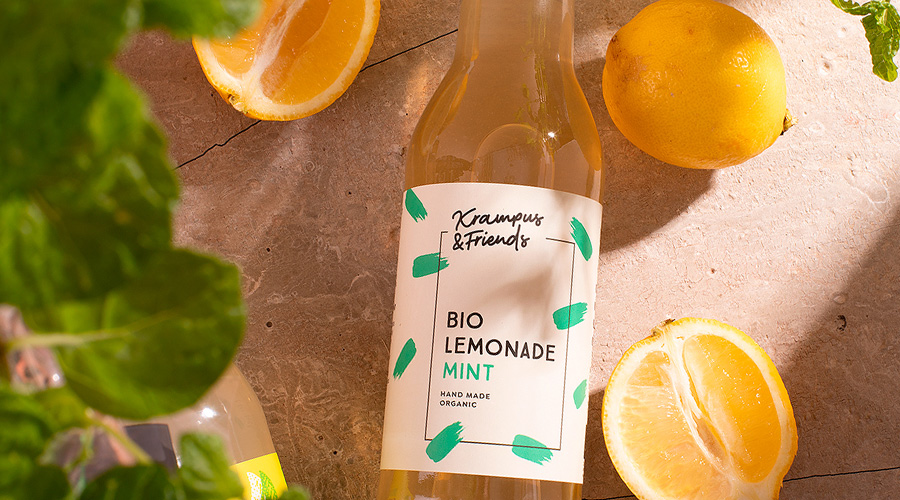 Minimalist packaging design for organic lemonade
We can also apply our many years of experience in DTP solutions to material surface treatments such as embossing or the use of metallic colours, various effects, unusual design or material requirements. Based on experience from large or small projects, we can provide consultation on the selection of the actual techniques and printers. As part of a comprehensive package of packaging services, we also offer expert print supervision on-site at the printer, as we did on a project for Breadway. Read the case study.
Read more about DTP services in our next post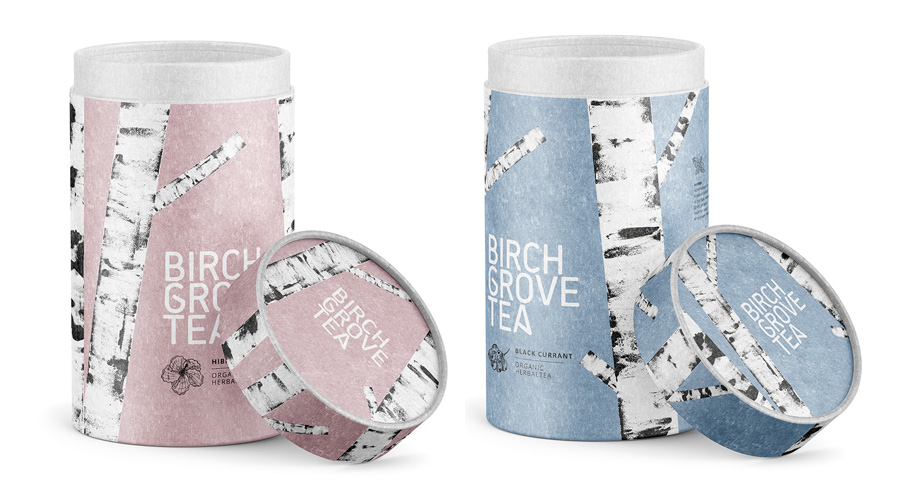 Packaging for a small batch of teas
Packaging Service – What you get with our packaging design services
In the MAISON D'IDÉE House of Ideas, you will get, in addition to our services, our long-standing know-how, our knowledge of the market, trends, our enthusiasm, strategy, knowledge of goods, distribution channels, creative and practical thinking, experience and service.
We think about packaging design in the context of overall branding. Based on the creative or visual style we have set for packaging, we can take the entire brand up a notch and use the creative in communication campaigns, POS materials, key visuals and other brand activities.
We strive to provide a valuable comprehensive service to our clients and with our services the customer gains a professional, experienced and established partner. We are very happy to consult our clients over a good coffee or, as is typical of Maison, over good food and drink.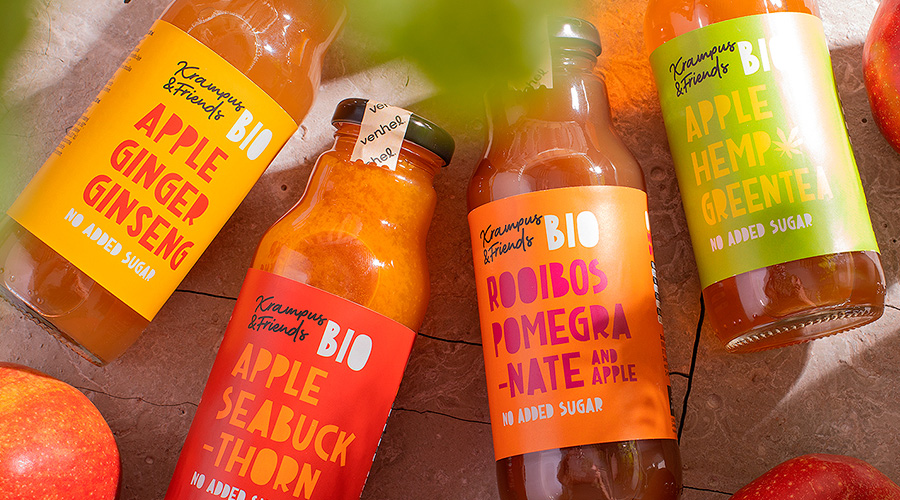 Packaging design for organic lemonades
We gain valuable experience through our own retail project
Based on our extensive experience in FMCG, we have created our own brand of trendy food VENHEL and we understand the whole process of creation even from the customer's side. Everything around this brand has been covered exclusively by MAISON D'IDÉE and the VENHEL project is a kind of confirmation of our position as one of the most comprehensive and professional FMCG agencies in the country.
Within the VENHEL brand, we don't just provide packaging design and packaging, we also handle the business side, pricing, distribution, web development, communication, service and administration – simply everything. We put everything we have learned over the years into our own brand. Thanks to VENHEL we also understand our clients' woes and requirements, because we are so sure we want a packaging design that communicates what we want and need in a relevant way, the main task is to sell the product to our target group and make them happy.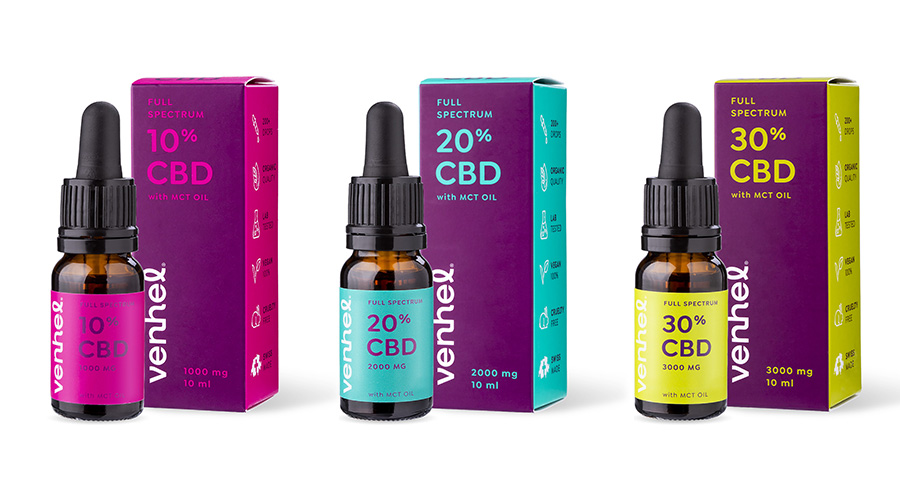 Packaging of bottles and boxes for CBD oils
Within the packaging design of VENHEL products, we have developed our own minimalist style that does not detract from the quality of premium products. Even if the customer only sees the packaging on the display of their smartphone or PC, they are always very pleasantly surprised upon delivery.
When creating the brand we used our knowledge and experience with brand strategy, product strategy, positioning, pricing, photography, copywriting, social media, distribution, management, packaging design, illustration, DTP, food styling, web development (web, seo, optimization…), we also used our business skills and our love for food (blog, recipes, product portfolio selection).
Read a bit about VENHEL and who knows, maybe something there will catch your eye and Venhel products will win you over like they did us.